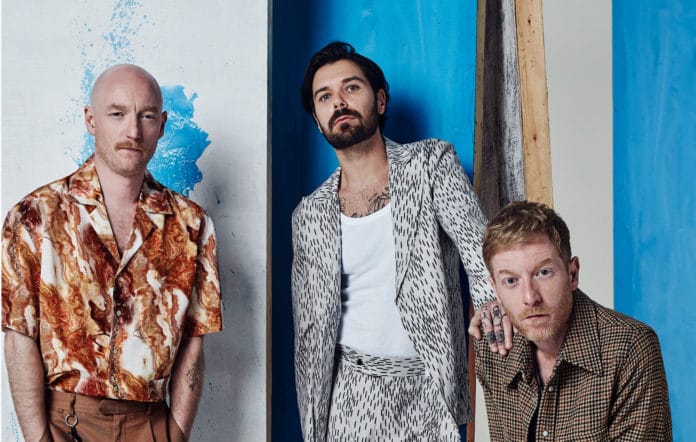 In the midst of the COVID-19 health crisis, RockUrLife spoke to James Johnston from Biffy Clyro about their new album "A Celebration Of Endings" and the current world situation. The bass player goes back over the changes that this implies for the Scottish rock trio, the delay of the album release and Abbey Road!
James Johnston (bass): Hello, how are you?
Fine thank you and you?
James: A few interviews today, so I'm having a cup of tea for our chat, but I'm fine! I'm fine. Life is a little difficult right now, but we try to stay positive even if it's complicated. How do you live this period?
On our side, the epidemic seems under control, people come out and there are strict sanitary measures, not necessarily respected by everyone. We try to remain vigilant and not to be too confident. But compared to other countries we are doing well. We can hope that the hardest part is behind us.
James: Yes, you have to avoid taking one step forward, two steps back. But we feel that the rest will be a long process to get out of this crisis and the coronavirus. But in any case for what it's worth, I wish you the best. (laughs)
Thank you! You too. As you can imagine, there are a lot of questions about the new album and the current situation. For starters, the album should already have been released, but due to the crisis it was postponed. How do you feel about that?
James: It's a complicated question, because it's frustrating and it's difficult. We are so happy and happy with the result of this album and we want to let people listen to it! But we feel somewhere that this was stolen from us. But on the other hand, it would have been very complicated to be able to bring this music to people and to be able to broadcast it properly.
And then people are going through so much shit right now, times are so complicated that I'm not sure it would have been the best time to release an album and ask people to commit to a new piece of music.
It's difficult because music is such an important part in our lives, it can also be something that helps us in difficult times like this. But I don't want to make it a drama, because we are going through something difficult and there is not much we can do about it.
And precisely, how did you experience this quarantine? Did you take the opportunity to make a real break or on the contrary take the opportunity to work on new things, even other than music? Perhaps you were even in quarantine with the other members of the band?
James: (laughs) We were technically separated from each other and everyone at home, with our families. We were often together on Zoom, FaceTime etc. And since we spent the last year preparing and making this album, it was indeed an opportunity to spend time with our families. I was also able to reconnect with old friends with whom we haven't talked to in years and I think it was important for me. I didn't have much time to think about the future, my life, my surroundings and so many unanswered questions that I could finally ask myself.
So despite the situation, is this a moment of reflection for you?
James: Yes! It's weird anyway, it's the counterpart of these strange times. Like my mom said: "There's no point in running if you don't know where you're going" and at some point you have to move on in life and that allowed me to.
More people have given you their opinion on it, it can increase or reduce stress. Was it well received by your surroundings or did they have to wait for the release of the album too?
James: It's very hard! Because people are very excited about the release of this album and it broke the hearts of some people to see it postponed. But you know, we want to make music that comes from the heart and in which we believe. But we want people to like it too. (laughs) The returns are what they are, I've never seen anyone release music and either everyone liked it or everyone hated it. You just have to be very careful not to fall into the trap of making music for others to love it. Making music wondering if your audience will like it or not is a shallow.
It doesn't look like that but you have been traveling the world for 25 years to live from this passion. Doesn't it make you dizzy a little? Don't we think we could do something else?
James: (laughs) In reality I really love what I do with my life, I love what I do with boys and traveling is amazing. I won't change that for the world. But it's true that there are those moments when you sit on the bus and you look out the window at someone doing another job and you wonder what your life would be like if you had chosen a path other than this and if I had survived doing a job that I don't like. And it often happens weirdly! (laughs)
I'm curious about what my life could have been, but we are so lucky, these last months have made me delve into the bottom of my mind and brought out even more how much you have to love what you do in life and be thankful for those who have been there in our lives.
Do you think this going to change the way the band works together?
James: Yes it's likely! The whole world is going to change and I think it's very good. We will be able to make big changes in the way we live and the quality of life we ​​want. Climate issues and how we treat the planet. The respect we have for others.
When I think of the decisions that Donald Trump makes and how he lets his people die, it is time that people unites. So I think there will be changes in the way we work with Biffy as there will be changes in the way you live, the way I live, but we just don't know how yet! But I can't wait to see these changes.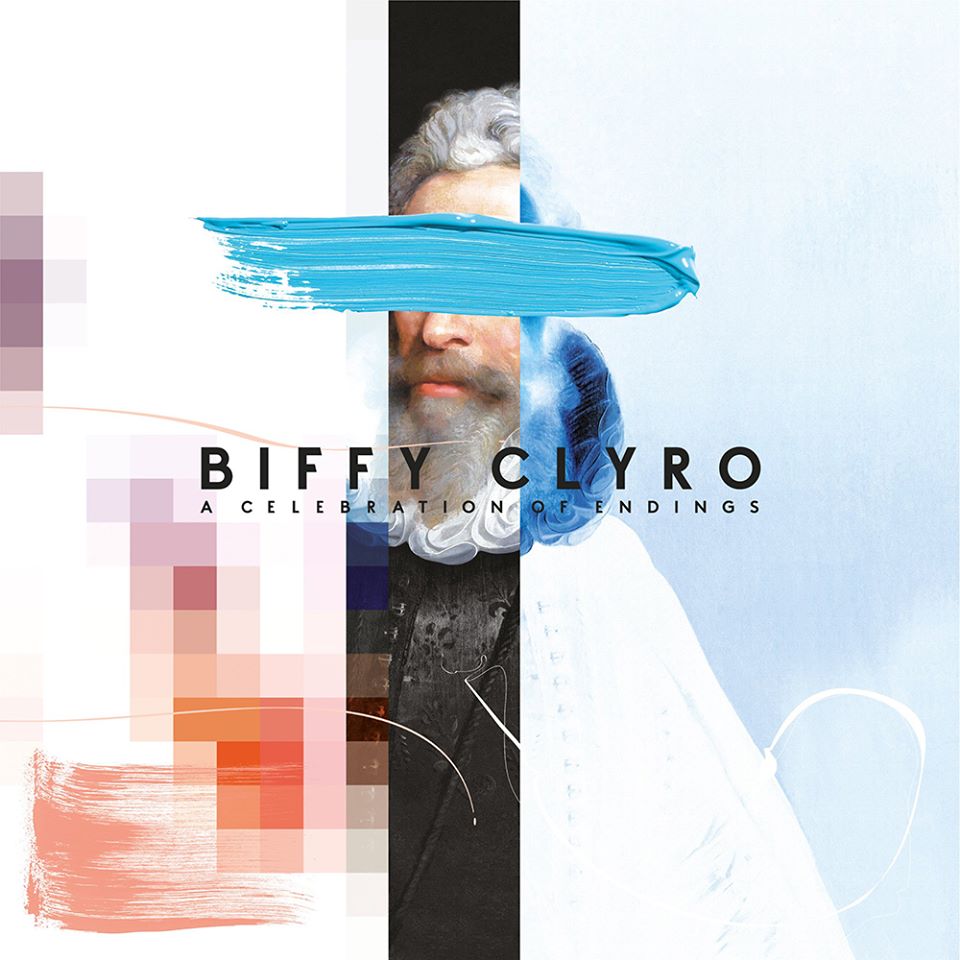 Have you kept the same working methods for all your albums over the years? Or did that one escape the rule? Aside from recording at the legendary Abbey Road Studio.
James: I think things have changed with the years, with each album you take parts that you liked and you use it for the future and you avoid making the same mistakes you may have made. For me it is also important to work with new producers like that whatever happens, we change the way we work and change the rules.
Many producers like to have rules and that's great! Having rules otherwise it can quickly be blank and you don't know where to start. So it's very good to have some, because it's not easy to make an album, it's a real challenge. But it's also mentally rewarding as much as it is exhausting. Especially since we didn't do everything at Abbey Road, a good part was recorded in Los Angeles, because it is important for us to leave home and disconnect from our everyday life. We want to focus only on music.
And does it put the pressure to go through Abbey Road for a 25 years old career band? It was the first time that you recorded there. It's a bit like a pilgrimage?
James: (laughs) Yes, sort of! It seems to me that we did a live session for a TV show there, but I don't consider that to have been recorded at Abbey Road. So yes it was the first time and it was like Christmas! We played some Beatles musics on the instruments they used here. Using their equipment for our album was so inspiring.
It is said that this group managed to make magic when it was 4 guys and a producer making noise that people liked to listen to. It is not really magic it is a very simple process and I like to be between these two points of view. There's no magic in there, it's work. (laughs)
"A Celebration Of Endings" is very different from anything you could have done, we find ourselves between violins and choirs that reminds us of Queen and from one second to the next we return to the sounds of your first albums in a very grunge style. How was the construction of the album? We feel a free side, when you say to yourself: "let's do what we want with that one, let's get loose!"
James: Oh wow! (laughs) Thank you for the compliment. But yes you nailed it! You understood the purpose of this album. This is exactly the state of mind we were in to make this record. The last record we made was for the soundtrack of a movie and it was so good to take all of those risks. We loved using these instruments, we were trying to make each other laugh about how we could make ridiculous songs. It was like making a debut album again.
We felt we didn't have to do a rock album and it was beautiful. Tell yourself that we didn't have to stay in our line and all that shit that is almost imposed. This is one of the problems with rock music that other genres don't have ans they keep evolving and keep saying something. I feel like it's been 10 or 20 years that rock has forced itself to look at the past.
Nirvana or Sex Pistols are incredible bands, but that doesn't mean that we can't go ahead and be interested in other artists coming from hip hop, rap. They can be sometimes more aggressive with a heavier sound that would inspire rock and I think that's how we will survive as a band.
The lyrics are pretty dark in this album. Simon deals with depression and said that he may have gone too deep inside himself. Isn't it a little strange to have to work music around sometimes harsh texts, which concern a member of his almost family? Or do the texts come after which makes the creation easier to manage?
James: It seems to me that the lyrics are coming gradually. Simon always has a notebook with texts. I'm not sure how he comes up with such and such an idea during the construction of a song, this time I want to tell you that it's magic! (laughs)
But I don't want to examine this too much, I find the lyrics also very positive. These are about changes and it's very strange because a lot of the new songs fit the situation we're going through right now. It is also about being able to move forward and be able to progress and change society at all levels.
We don't need to change everything, to deconstruct everything. Humanity has many positive and good things as it has problems. Obviously today she has a lot of problems and it will not be easy, but it has to happen. Many words are around the idea of ​​rebuilding compassion, loyalty, generosity and caring for others if we do not want to be eradicated. I think we can generally say that the words drive us to find something better in our lives.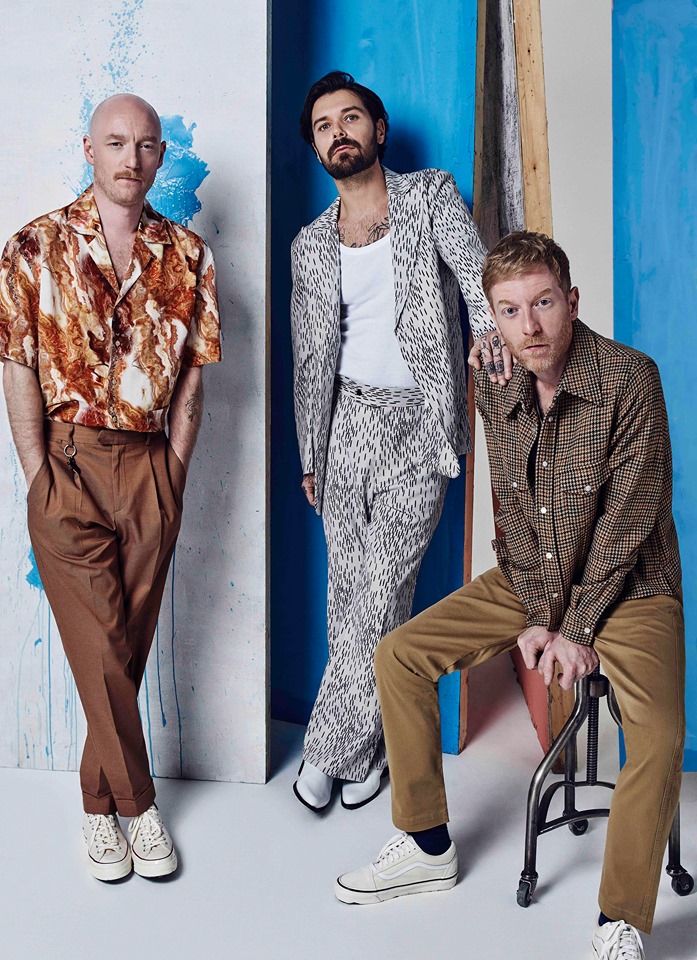 Despite the fact that the album is delayed, you're going to go on tour. Do you apprehend this moment? Is it complicated to organize the tour? Between sanitary measures, etc.
James: Above all, we are not going to make our audience take any risks. We are not going to take risks for the people who work with us on tour. We have to think carefully about what we are going to do and we obviously don't have the answer to this question yet. However I am confident that as a group we like to do concerts, we are a "live band" and that we will soon be at your door. (laughs)
But I have to be honest, I have no idea when we can go back on tour and when it will be a good idea to consider it. There are very different ideas about this, but at least we have a lot of time to think about it and I hope people will be patient! Even if some can be very impatient. Not only for the concerts, but also for just going to have a pint at the pub and I don't agree with that! We must take a conscientious approach to the situation and we will not bring people at risk of their health. I know the others (group members) are of the same opinion and I don't want that.
But I don't have any other news, I'm sorry, I'm not going to announce an imaginary tour for the moment, you see! (laughs) But people's health is the most important. I have been doing concerts for over 20 years, I think I can wait a bit before going back on stage.
With Biffy Clyro reinventing itself so much between each album, how do you convince old fans of your music to stay, but at the same time others to join the ride?
James: That's a great question. (laughs) If you're pushing your limits and making an album that's very different from what you're used to do, it's complicated. I'm not a marketing person and I'm not trying to "sell" what we do. We just make music that we believe in and hope people like it and that it will make good shows!
But you can't force someone to love our music and there is no guarantee on this new album. I think we'd go crazy trying to keep people who don't want to listen to us anymore. Do what you believe in and choose your words carefully and don't think about what people are going to say. Make the best music possible and cross your fingers! (laughs)
Last question, but not least, especially since you have already answered it last time too. Our media is called "RockUrLife", so what rock your life, James?
James: (laughs) It's not to flatter yourself or what, but to have had the opportunity to be able to chat with someone in France, while I'm at home in these difficult times and do that kind of connection and that chat that makes the world feel a little bit smaller for a moment. Trying to bring a little positivity between us, I don't want it to sound too cheesy, but I must say that right now you rock my life! (laughs)
Thank you very much James. It was great to chat with you!
James: Thank you, hope to see you soon, bye!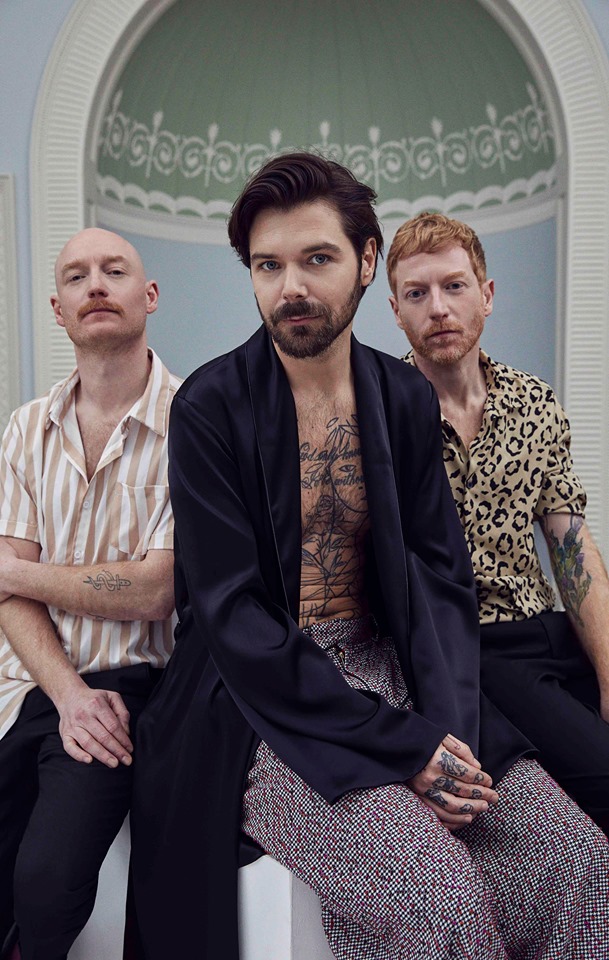 Website: biffyclyro.com