AUDREY HORNE (14/03/2014)
A weekend before the beginning of their tour with Grand Magus, Audrey Horne's frontman, Toschie, gave RockUrLife a quick feedback!
 
Hello dude, how are you feeling before going on this particular tour?
Toschie (vocals): We are good, thanks for asking. We are busy writing new material, and rehearsing for the tour. We will enter studio in less than a month after the tour to start recording our new album.
You're beginning in Paris, your French fanbase is growing each time and last time was a blast, did you remember your show in Nouveau Casino?
T: Yeah, the good people of France have been kind to us, and we get a lot of positive feedback over there. I do remember that show with great joy. It was such a good night, and the crowd was singing almost as much as me.
How is it to tour with Grand Magus? Do you like their music?
T: We start the tour tomorrow, so I could not say, but they seem like good guys and I am sure we will get along very well with them, and yes, we like their music a lot!
Did you hear of Zodiac and The Vintage Caravan before?
T: I had heard about both bands before, but I had not heard their music, so I had to check them out, and I liked what I heard. It turns out that we have toured with the drummer from Zodiac before, so we are looking forward to see him again.
Did you work special things for your set or will it be classical Audrey Horne?
T: It will be a classic set, but we will put in a few new songs as well, just to try them out and see if people like it.
Your album was "Album Of The Year 2013" by RockHard France, proud of it?
T: Wow! That was such a pleasant surprise, and made us so proud. So many great albums were made in -13, so to us this is a big deal.
What are you next plans?
T: Like I said, we start making a new album at the end of April, and we are working on tours in the fall to support this release.
Any message to those who still don't know if they'll show up to the show.
T: If they do come, we can promise a great line up, and a good party…and some new songs that will be performed live for the very first time in Paris.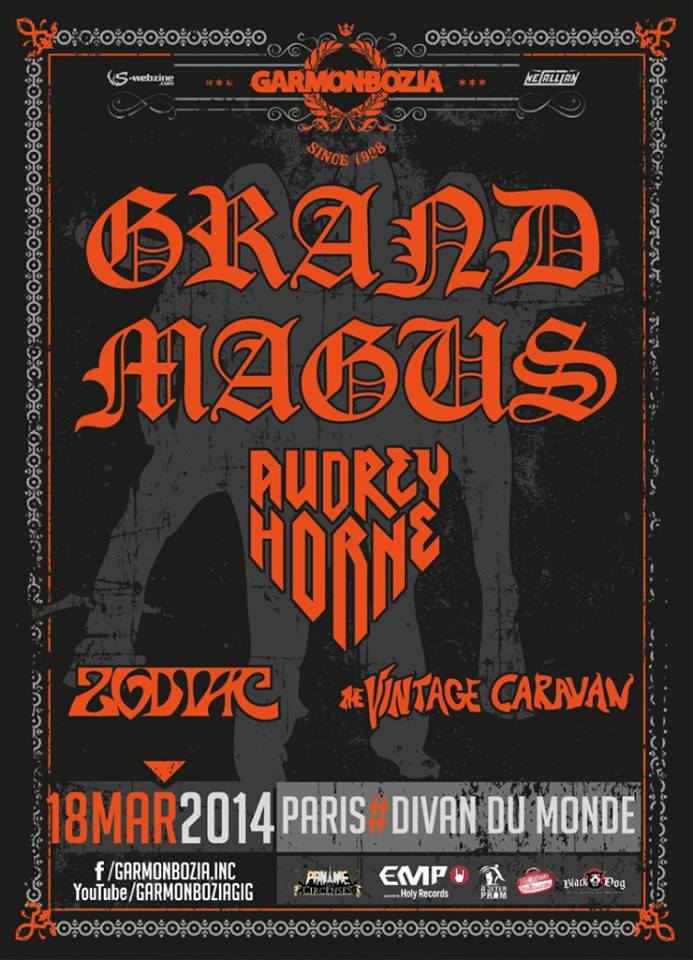 Website: http://www.audreyhornemusic.com