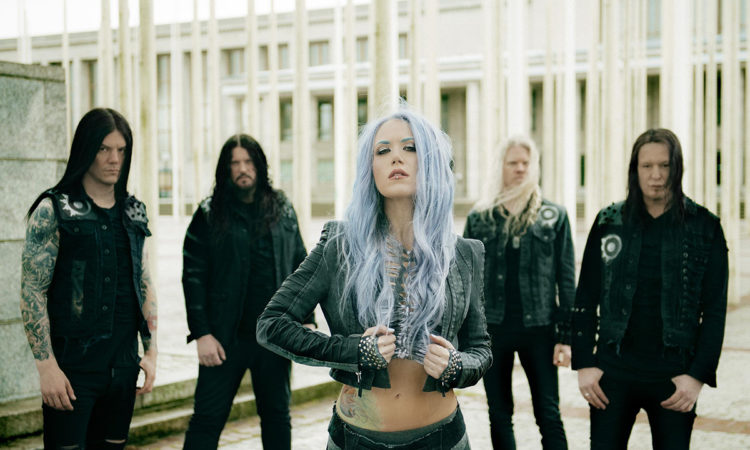 The love story continues between Arch Enemy and France. Gigs all over the country and this time, it's Toulouse! Michael Amott tells about his love for French culture and of course the band's recent news.
Welcome back in France and in Toulouse one year and a half after. Looks like you like the area.
Michael Amott (guitar): It's always great to be back here, it's a beautiful venue. The fans are great here. We played a lot in France.
Two years have passed since the release of "Will To Power" (2017), so how do you analyze it now? Because when promoting for it, it's too recent to have any real hindsight.
Michael: I still like it a lot. I'm still really satisfied with it. Every album that we do, we do the best we can at the time. We work really hard on it, and when we deliver it to the record label, it's the best we can do.
In last May, you toured in Japan with Black Earth, which was again very special.
Michael: Yes, we did ten shows for that. It's a project that I do together with my brother Christopher, Johan (Liiva) the original Arch Enemy singer, and of course Daniel (Erlandsson – drums) and Sharlee (D'Angelo – bass) the rhythm section of the actual Arch Enemy. We play the original old school Arch Enemy music from the 90's. That's really fun. The original Arch Enemy with Johan on vocals was very popular in Japan back then, we did three tours there, sold a lot of records. We have a very strong fan base there. It's a beautiful experience, to play with my brother again, Johan is an old friend that I know for a very long time.
Did you record anything for a future release?
Michael: We already did a kind of similar tour in Japan in 2016, and we released a bluray about it.
Yes, but this time?
Michael: We did record, yeah, but I don't know what we gonna do with it. See what happens.
A word about your long time collaboration with Patrick Ullaeus?
Michael: Yes, we did a lot of videos with him. He's a great friend as well, and very easy to work with. He's got a lot of good ideas so he makes it very easy for us to make the videos. We usually did them in the area of Gothenburg, where he's from. I mean, the results are very good, our videos have a lot of views on YouTube, so. Thank you Patrick, he does a great job. He makes us look cool.
Do you give him some directions beforehand?
Michael: He's totally free. We trust him. He understands us, we understand him. It's very easy.
Did you start working on the new album? Any ideas?
Michael: We always have new ideas, but we haven't start working on a new album yet. We're touring all the time, so we can't really focus on that.
A word about Jeff Loomis: what is the best quality he came with? It can be related to Nevermore or not.
Michael: Laundry. He's great with laundry. He knows how to separate the underwear from the t-shirts. No, he's a great friend, I've known him since 1998 or 1999. We did some tours with him when he was in Nevermore, so we've known him for a long time. He's with us now for almost five years I think. Very good experience.
In spite of all your experience, do you still have stage fright sometimes?
Michael: Not really stage fright. Excited, and maybe a little tense sometimes. But not nervous. I know I'm really good at what I do, so I'm not really worried about that. I know that we're a great band, that Arch Enemy delivers a great show. It's just exciting every time.
Do you have a dream project? Work with other artists?
Michael: No, with Arch Enemy I play exactly the music I wanna play, and with extraordinary musicians. I'm writing songs and the fans love them. I don't know, I feel quite satisfied at the moment. Nothing different is going on at the moment, a jazz album or something. I listen to all kinds of music but I don't feel the need to. I express myself perfectly with this band.
What was the hardest song to finish on "Will To Power"?
Michael: The song "Dreams Of Retribution" was a lot of work, there was a lot of different parts that we have to put together. That was still fun though, it was not difficult in a bad way, it was more of a challenge. But definitely more work. Some songs happen very fast, very quickly, others take longer time, like going back to the demo six months later.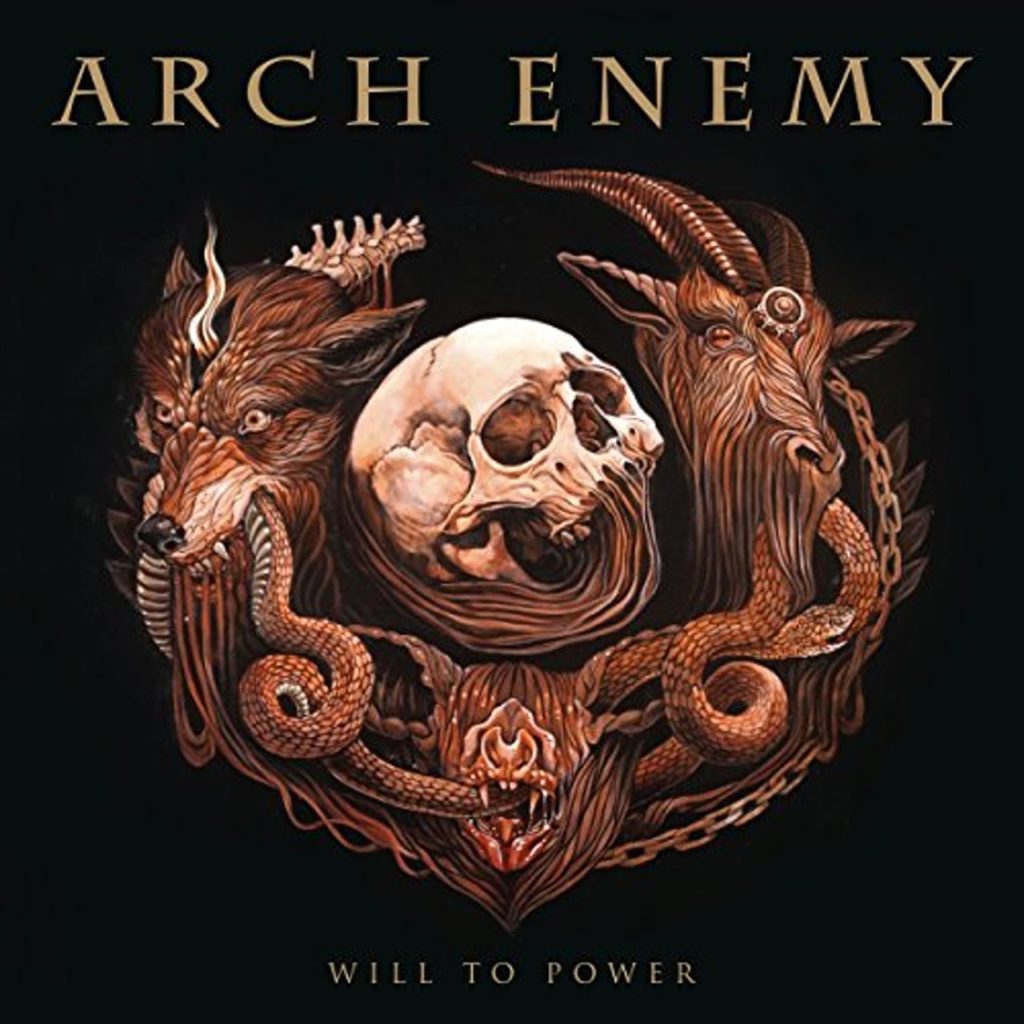 Any musical guilty pleasure?
Michael: Not really. When I was younger maybe, but not now. If the music moves me, it's ok for me. I really listen to all kinds of music. I love Serge Gainsbourg for instance.
Maybe you'll do a Johnny Hallyday cover like Metallica did!
Michael: They did? (laughs)
Favorite song to play live?
Michael: Probably "Nemesis", because it's usually the last song, and then I know I can drink a beer after (laughs). Our show are getting really hot, especially in the summer, so. And this song is like a big orgasm, wave of emotion.
Except music, do you have another passion or interest?
Michael: I like to travel, especially in South-East Asia. I live part of the year down in there actually. Interest? I don't wanna say because I could get into trouble with the police (laughs). I'm also a record collector, I collect vinyls, sadly because they're expansive and heavy.
Is there a question that I didn't ask, but that you would have love for me to ask you?
Michael: French heavy metal of the 80's. I love that, I have a lot of records from that period and style. I like this French record label "Devil's Record". Trust, Warning, Satan Jokers, Sortilège, Blasphème, H Bomb, I love H Bomb.
You're definitely a "connaisseur". Gojira also?
Michael: Not my thing. I love 80's heavy metal with good guitarists and good melody and good feeling.
Finally, we're "RockUrLife", so what rocks your life Michael?
Michael: Arch Enemy I guess. Touring and working with music, the fans. I guess the fans are rocking my life because without them, there's nothing. We'd be playing in an empty room. Thanks to the French fans for their support.
Website: archenemy.net