Amorphis' new album is due next month, in Europe, RYL! asked Santeri Kallio some details about forthcoming "Circle"!
Hello Santeri! How are you? So your new record "Circle" will be released mid-April, you must be excited right?
Santeri Kallio (keyboards) : It's always fun to get an art piece out. It's maybe the most interesting and exciting moment of all albums making process. Of course I do sincerely hope that the "Circle" will bring us some success because that is what makes touring possible and that's the most fun part of all band activities.
This album is the first album, since 2003, without any theme on national Kalevala and also without producer Marco Hietala. How did things happen? What happened for those two majors changes? Did you say "well, let's try something different for this new album"?
S : It's totally normal to do things different sometimes. To be honest we got pretty fed up of producing the albums by ourselves. We really needed some extra opinions and some experimental inspirations to the studio process. Last albums, we did basically with a recording engineer who didn't give any creative ideas. Now it was nice to have a seventh opinion every now and then. Peter Tägtren who produced "Circle" definitely gave a big effort and vision to bass and guitar sounds. That was one major thing we were hoping he would concentrate. He also arranged the vocal lines with Tomi and the result is more than convincing. Top of all, he created a unique sounding album for us in "Into The Abyss" all this in a pretty short time and quite easily I suppose. I think he did excellent job!
For our French readers, can you quickly explain what Kalevala is?
S : Kalevala is a Finnish national mythological epic poetry collection. It is kind of a book every Finn has to read in school. And it's a great book for example to get lyrical inspiration or concept for music. We´ve used stories and characters in our music many years now. The stories are still pretty valid, if you switch the swords to mobile phones and horses to cars.
"Circle" is inspired by an original story penned by Pekka Kainulainen. Who did come up with this idea? Why this lyricist and not any other inspirational sources?
S : We started co-operation with Pekka with "Silent Waters" (2007) and we like the way he produces texts. Pekka is a Kalevala specialist and very fast in producing material. He's also true professional; he can come with a concept within a short time. And he's flexible and open minded to change the concept or the poetry if needed.
The lyric video of "Hopeless Day" hints us a first preview of "Circle", what can we expect from it?
S : Something fresh I hope. We tried to break the chain of methods we´ve been using for last couple of albums. I would say we really went to our comfort zone pretty much: a real producer instead of band producing, drum sessions in a forest studio, sheeps running around and the album was mixed in Sweden. Musically wise we did not try to change everything, if I compare it with the previous one. The songs were made in the same way we´ve always been doing. Someone brings the demo to the rehearsals and so on. We did have some sort of a feeling to make this album harder than "The Beginning Of Times", but I think it was more like a general intuition. Now when I listen it when it's mixed and mastered it's definitely heavier than previous ones, the keyboards are more in the background, lots of heavy guitars and ultra-low bass. There is a variation all over in the music, performing and production.
Tomi said that "Circle" represents integrity. Any explication about it?
S : Not really, I don't have explanations about his opinions. It's a nice thought still. Maybe he is saying that the person in the story is basically a good guy, everything just went shitty in his life. He never ordered what he got. Maybe that is why a good shaman appears to him in the story to guide him.
If you had to pick up three songs from the record, which one will they be and why?
S : My favorites to listen (at the moment) are "Hopeless Days", "Mission" and "The Wanderer"; I think they got the elements I prefer to listen. Strong melodies, deep atmospheres, great lyrics and of course some disco hooks. Straightforwardness shit straight out from the "Circle"!
Are there any similarities with any Amorphis record?
S : I don't think so and I hope there is not!  Also "Circle" opens kind of a new era for the band, so why not to start that era with a little different approach. It may be little bit heavy for the audience after "The Beginning Of Times", but I think that is what people have been hoping for a while. Of course we like to see "Circle" as a new chapter knowing that this album will show us some new directions. What those are we will finally figure when we start touring and playing these songs live. I have a feeling our music is evolving now. Can people hear it yet is a question? Let's hit the road out and see.
If you had to describe it in three words, which one will they be?
S : Unfrumpy, rollicking and foxy!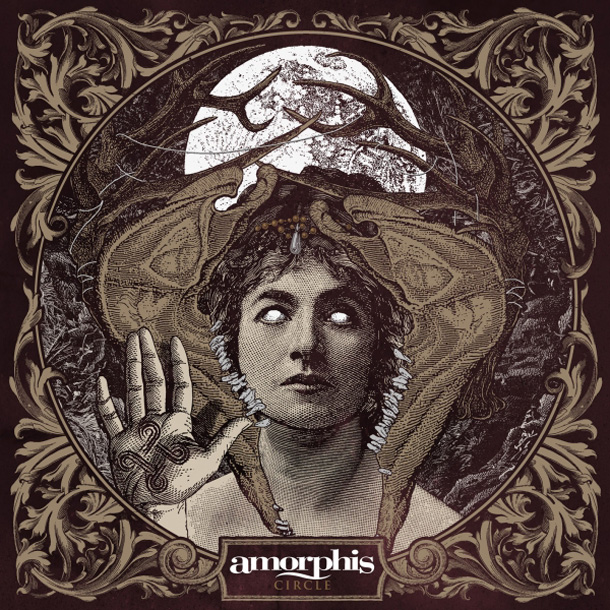 You're in the band since 1998, so you have worked with both Pasi Koskinen and Tomi Joustens, what are the main differences with those two great singers?
S : Tomi likes to work hard and put all his effort to our music. Pasi was kind of a laid back person who always did his share in the last possible minute. But both guys are very unique characters as a vocalist. They´re quite opposites I would say, like night and day. If Pasi was awake at night, the day is Tomi's territory. Pasi didn't do sports and Tomi is basically an athlete. Tomi doesn't drink before the show, Pasi certainly did. And so on… I like Tomi's motivated attitude much better. Now Amorphis can really imagine and rely for brighter future whenever we work together.
You will be at Hellfest this summer. What's your opinion about this year's bill?
S : The bill is awesome! Many of my old time favorites are there. It looks like huge festival, can't wait! I just hope we´ll have some time to hang around excluding the show and the signing sessions and to maybe grab few beers. We are really happy to be included in Hellfest, especially because we have been trying to do more shows in France last years. It's a great country. Let's hope we´ll get more fans after Hellfest. Of course we´ll have to put out our very best there. Maybe people who like the show will also find the way to our European tour shows in November in Paris and Toulouse.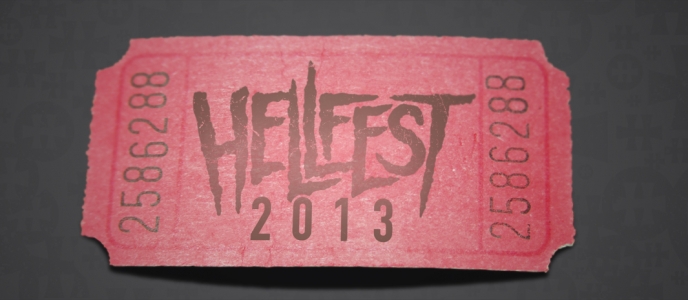 What's the funniest thing you ever saw during a show?
S : Well there are many funny memories, just to name a few I could give you ten… Last year we supported Nightwish in Los Angeles for 6000 people. That was maybe the most important show for us in USA for a long time. The intro-tape ended and we were supposed to run to the stage and start "Silver Bride"…But, we could not find Esa. He had gone one floor down shitting in a toilet (with a guitar in a hand) and could not hear the intro because the radio transmittors in in-ear monitor system can't go through concrete walls. So there he was shitting in a toilet. So we started the show with "Silver Bride" without "Thee Guitar Melody". (laugh)
What's the last CD you bought?
S : I bought some weird CD with a Turkish female singer and one sort of a djembe guru playing together. I cannot remember the name, but it sounded extremely good at a party with my friends weekend before. I listened it in my car and it sounded pretty lame and boring… I don't know what the hell happened, maybe he had the best stereos in the world or just too much smokes! (laughs). I have to get back to that CD once more now I mentioned it. There must be something in it, never say never.
What's the last gig you attended to?
S : It was Soen in Helsinki. I remember Martin from the tour we did in US with Opeth. We shared the same bus and had lots of fun. Last summer he came to say hi and told about his new band. So I went to check it out in a very good club. And it was no disappointment, nice!
Finally, as a tradition, we are "RockYourLife!", what rocks your life dude?
S : I am getting old so nowadays I like to exercise a lot. And I have to because I see some shows in the horizon! I do lots of weightlifting whenever I have the time. I also like to party hard, which normally happens pretty much every week from Thursday to Saturday. So maybe my motto is Exercise hard – Party hard! Keeps you in shape in a good way.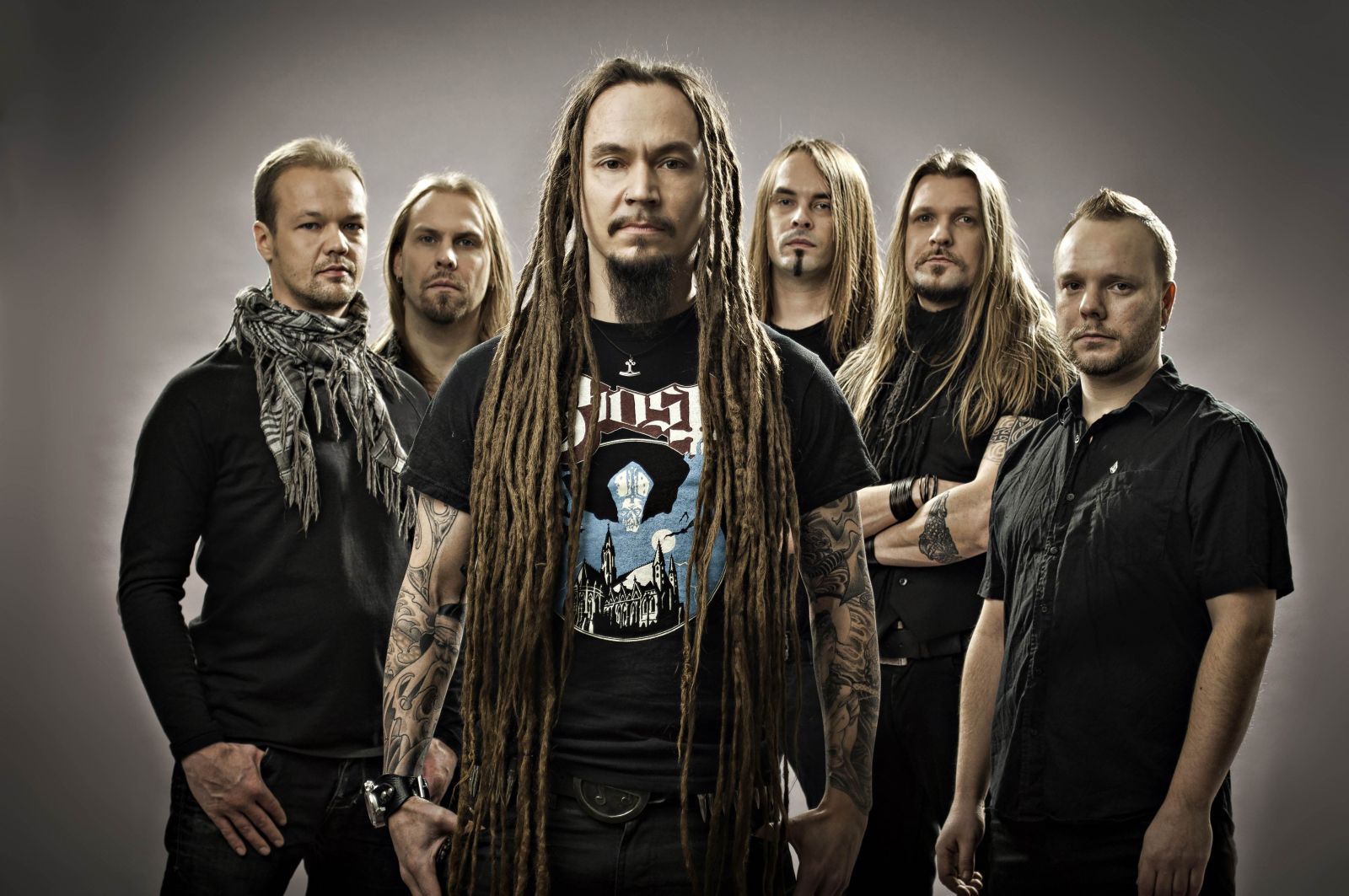 Website : amorphis.net