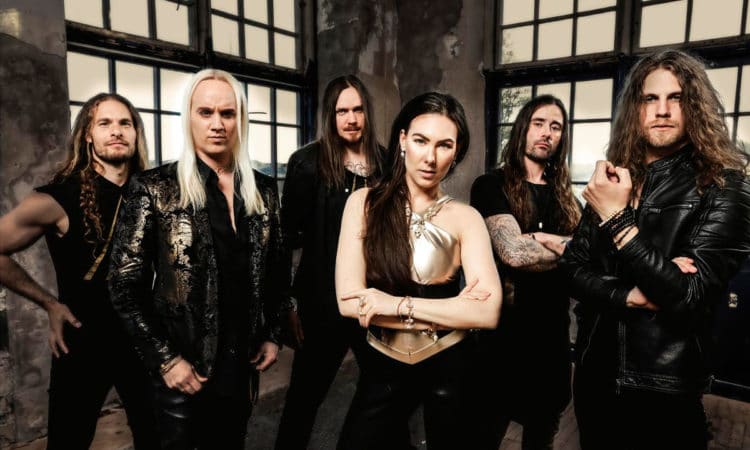 Few are the bands that got to tour in 2020. Amaranthe is one of them, with a huge European tour supporting Sabaton. But the pandemic scrapped their plans but still managed to record a brand new album "Manifest"!
Despite the pandemic, you're doing in person promo for your new record. How important is it? Knowing that you can use Skype, Zoom etc.
Olof Mörck (guitar): The major part of the promotion will be done this way. But we were very careful while selecting the right flights and I was also talking to my doctor about this situation and he said that just because you're taking a plane doesn't make it worse than a bus. People go to work every day anyway basically or local transportation. For example, the trains in Germany are full of people. It's still doable I think, wearing a mask and keeping our distances.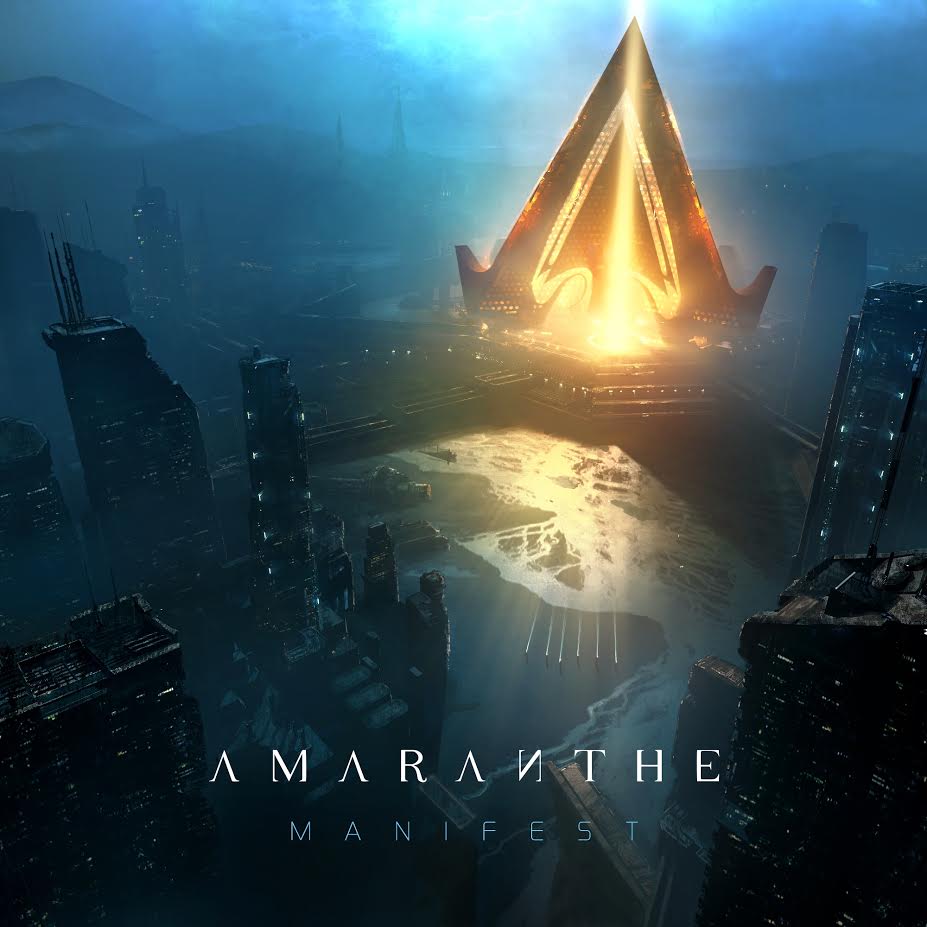 "Manifest" will be out in October but its recording has been challenging. Locking up in the studio, what did it bring to this record and to the band?
Olof: It was quite challenging at the beginning but it became normal right after. When you're recording, there's usually an isolation. You and the producer and maybe one other band member at the most. And when you do this for two and a half months, well we've done this five times before. Actually we were kind of lucky that we were supposed to do this anyway.
Same thing with the Sabaton tour that we were able to finish. Then we wrote the album for a month, then recorded it for ten weeks and since then we stayed isolated in Sweden. Cancelling the summer festivals was obviously a disappointing thing but I think the most stressful part was the fact that we had to cross the Danish border forty minutes before it shut down.
Was "Viral" the obvious choice as a video single? Apart from the early "Do Or Die" with Angela.
Olof: Yeah but I think also musically. It's a little bit of a more traditional Amaranthe track than some of the other songs on the album but to me it was the perfect representation of the album's sound, the feeling and the groove. It was written as a single because it's very straightforward, really heavy and kind of a bombastic song that I think will work very well live as well. The theme obviously connects to the song making it relevant for us right now.

Every record is a new step for a band. How do you place "Manifest", is it an upgraded "Helix" (2018)? You stated it's an adventurous album, in which way?
Olof: I think it takes the right kind of risks while staying true to the core sound. We did some quite new things like a song like "Archangel" it isn't something I've imagine doing before and we shot a video for it which is very different from the other ones. It's mostly the same thing with "Do Or Die". The album version is different, with different vocalists but the song was also re recorded. That video concept was also different as well.
We added some new elements and I think it was important for us to spice up a classic Amaranthe album with exactly the right dose of new ingredients.
Apart from the samples/keyboards, bringing a lot, there's always a lot of energy, dancing rhythms and catchy choruses. Is that a good definition for an Amaranthe song?
Olof: I would say yes, absolutely! The most important thing is that even if it's heavy on electronics, it should be a powerful song, it still feels heavy. It's a little bit like dubstep. It was "no guitars" but still had a heavy sounding. Even if you're combining metal with electronics you can still make it just as heavy as a metal album, in my opinion.
Even as a metal band, you have many influences, integrating other stuff. And here's "Boom!1" with kinda rap vocals. What's the experiment here? Are you open to any musical experimentation?
Olof: Fundamentally yes. I won't say that any musical experimentation will work in the Amaranthe context, not sure if American country music would be a good fit (laughs) but for "Boom!1" it was a fun experiment. Taking rap/hip hop rhyming and growls, my challenge was to write lyrics that have that kind of flow. It was interesting to dig really deep and see how it work, it's essentially poetry. I had a ton of fun doing that.

Did you ever try something new on a song, like this experimentation, but that never made it on an album?
Olof: For each album, we have like five to tens songs that we don't use. I remember for "Maximalism" (2016), we had a track with a Hendrix vibe, it was a very nice song but it didn't fit whatsoever because it didn't have the right energy and power.
It's the second record with three vocalists. Was it easier to create for three different voices this time? How do you balance things? Maybe is it more natural than a serious brainstorm?
Olof: Yes certainly. Nils hadn't been in the band for a very long time when we're writing and recording "Helix" (2018). We knew his style and where he shines. Elize wrote most of the lyrics, with my input of course, we were really enthusiastic about Nils taking a more central part of the album, having him on every chorus and to make his verses as frequent as Elize's for example.
I think we managed to balance really nicely. When it comes to choosing the different parts, it's not that simple. I think this time around we were trying out them both for the most parts. Because if Elize sings a line that sounds pop-y almost, then you think that it doesn't fit Elize but he sings it and it looks like old school David Coverdale. So first it was important to try out those different aspects and because of the lockdown we had all the time in the world to work on the album.
What are Henrik's and Nils' inputs in the vocal process?
Olof: We always have conversations. We send them the demos and have their opinions and suggestions. It's important to any band that all the band members are all on the same page. Elize and I have zero interest in being dictators. As an example, when I wrote the lyrics for "Boom!1", Henrik came with his suggestions, it's always good to have that sense of collaboration.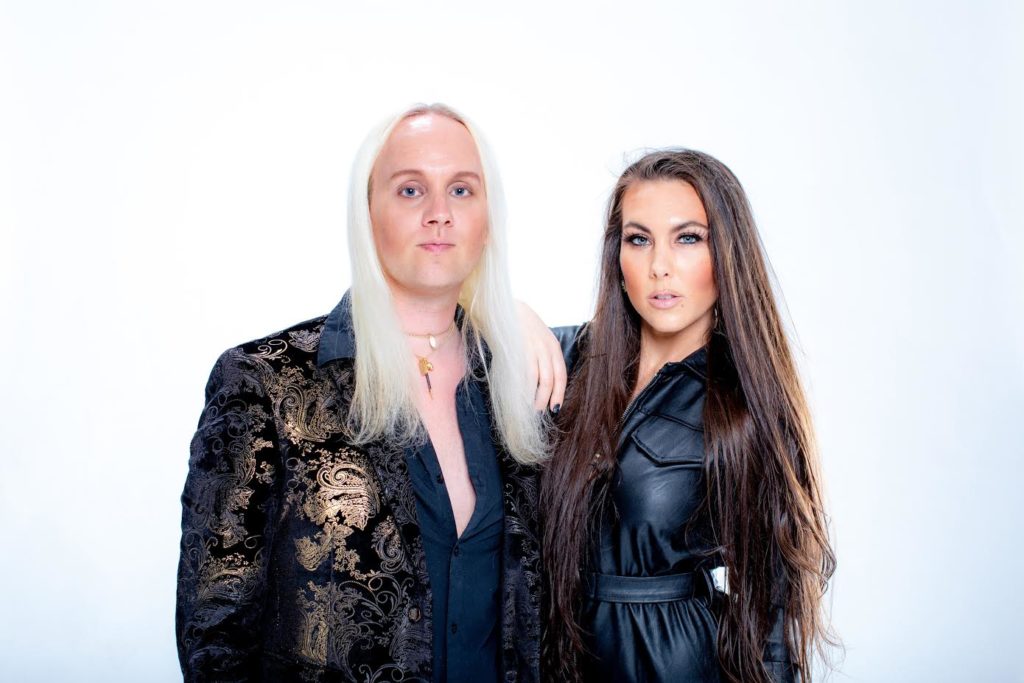 With the pandemic, almost every tour got postponed or cancelled but once things restart in the music industry, don't you think that everybody wanting to tour will create some issues? How does it affect your plans?
Olof: It's an interesting question really. Just like you said, I think the market will be over saturated with too many shows. But we don't worry too much about it. If it doesn't go perfectly in the beginning, as long as you can play shows, we'll play them. But there will be a lot of competition for the venues. It might be difficult for smaller bands to plan very long term or even actually play. Bigger acts will eat up all the place because everybody is planning for it now as you can see. But I also think that maybe it'll be in front of larger audiences. A lot of people are missing going to the shows so much that they might actually go to a ton of shows. Lets see what happens but our philosophy is as soon as we can play live shows, we will.
Any plans to perform online? Is it something you're eager to do?
Olof: Yeah sure. I mean it's definitely different and I'd prefer to play a live show but it's still a good way to get together as a band and perform some news stuff. And also communicate with our audience. It's definitely something that'll do further down the line. We'll wait and see what exact shape it takes but standing on a stage without any audience and pretending you're playing a live show, it might work for some bands but for us, it might be a little strange. Either we'll do it with a small audience in Sweden or kind of studio sessions, that'll feel natural.
Even if not touring is a huge hit for Amaranthe and all the bands out there, did you profit from this situation to do something else apart from the recording?
Olof: I think that's the ambition. We finished the recording in late May, then we did the video/photo shoots, the first promotion with the listening session while planning for next year. We've been pretty busy to be honest. But once in the fall, I'll slow down and I'd love to work on some ideas if I have the time for it.
Me and a few people from the music industry are starting a side project that'll only be a live thing and it's five members from the biggest European metal acts. Hopefully we'll work on this now. I can't say anything about it now but it'll be awesome!
Apart from music, I love to paint with oil painting, cook French and Italian food and if we were able to travel right now I'd travel by and for myself also. I also like to read books because it's hard to read while on tour because it's noisy and stressful. A read like ten books the past month or so. I'm happy about that! (laughs)
Finally, being "RockUrLife", what rock Olof's life from Amaranthe?
Olof: My wife! Also I just got a new puppy last week that I haven't met yet because I'm travelling for promo. So I think that little puppy will rock my world! (laughs)
Website: amaranthe.se